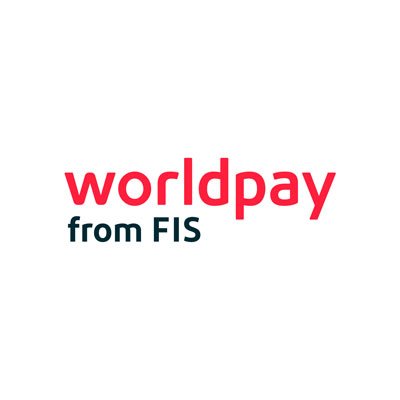 A partner who can deliver a frictionless customer experience in every country around the world at an attractive price is the holy grail of payments and commerce today. Ever-changing technologies and unpredictable regulatory requirements are among the challenges companies face in the search for a single payment provider operating globally. To give us insight into the dynamics of payments, commerce, technology, and business, we invited Shane Happach, Head of Global e-Commerce at Worldpay-FIS to join us for 20 Questions–an MGI Research Interview Series with leading technology industry executives, innovators, and investors.
Shane Happach Profile
Current: Head of Global e-Commerce, Worldpay-FIS
2016: appointed Managing Director, e-Commerce division of Worldpay Group, PLC
2010: joins Worldpay Group
Bachelor of Science, Miami University
MBA, International University of Geneva
Key Issues
Who are the winners and losers in digital payments and commerce?
How will suppliers meet the emerging requirements for digital payments and commerce?
What commerce and payments skills and resources are necessary for success?
How will digital payments be adopted by B2B organizations?
Excerpt from the interview:
Andrew Dailey: Welcome to MGI Research's 20 Questions. Today's guest is Shane Happach, Head of Global e-Commerce at FIS. Welcome Shane—Give us a sense of the scope and size of FIS?
Shane Happach: Worldpay was acquired by FIS [NYSE: FIS] in July 2019, and we're roughly 55,000 associates working in more than 100 countries. Our market capitalization is over $82 billion, and we generate over $12 billion in revenue.
Andrew Dailey: How important is it for companies to have one contract, one relationship to handle their payments needs?
Shane Happach: Simplicity is an element of what most organizations are driving towards in terms of how they manage their payment strategy. For most of the customers I encounter having a single entity service, literally every aspect of their payments activities is in some cases unrealistic and/or a long-term goal that takes years for people's capabilities to catch up to their presence. In general, I would say the more a customer is able to combine payments capabilities under one roof, the more it improves the economics for the customer and allows them to simplify the way in which they interact with different organizations. I don't know anybody that says "I love having forty payment providers."
Andrew Dailey: What is driving all the innovation in digital payments and commerce that has come out of Europe?
Shane Happach: Europe is interesting because it's a very bank-focused culture, so the rise of alternative payments was largely led from Europe. I will also say the European Union, for passporting and capability purposes, allows a company like us to serve all of Europe on a single licensing arrangement. However, you still have all these individual country preferences, which can actually be quite heterogeneous. Payments companies and customers alike have had to be really creative building out solutions that cater to such dynamic market requirements. Europe is also a very heavily regulated environment. Downward pressure on card payments fees has allowed lots of alternatives to rise up, and allows our customers lots of different choices. All of these cross-currents drive innovation.
Andrew Dailey: What has been the impact of regulations like GDPR and PSD2 on your customers?
Shane Happach: A mixed bag. In some cases, it's welcome to have clarity where there wasn't previously, notably in terms of how people should be operating, or standardizing and leveling the playing field. In some cases, people find that clarity is helpful. In most cases, I would say it's increased the complexity. It's increased the reliance of customers on payment providers to help demystify some of it because we're a lot closer to the regulation. In some cases, in particular with regards to the customer experience, it's going to introduce friction back into the system that had been engineered out. That's really where most people find the predominant complexity arising.
To access the full interview, click on the link below (for subscribers).
Additional questions covered in the interview deal with topics such as:
Commoditization of payment processing fees
The business case for FIS merchant solutions
How the buying centers for digital payment services are evolving
What should executives understand about payments?
What is the role of partnerships in the payments ecosystem?
What are factors are involved in creating success in digital payments?
What is the role of digital payments in B2B?
What is the global competitive landscape in payments?
How does FIS differentiate itself?
What is the future of consolidation in the payments arena?
Where is the innovation going to come from in digital payments?
What businesses do not know or understand about Worldpay and FIS