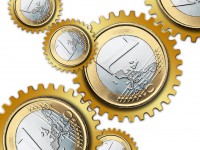 While major European and international financial institutions are consumed with crafting their Brexit coping strategies, Big Tech firms—Google, Amazon, Facebook, Uber and others—are forging ahead with new digital payment initiatives. What are the risks and opportunities for key players?
Without much fanfare, Google and other large technology firms are building up an extensive payment and compliance infrastructure that will be poised in the near future to compete effectively with major financial institutions both inside and outside the EU. Big Tech is likely to use the looming PSD2 compliance requirement as a pivot point for increasing penetration into the digital payments space. We term this intersection of PSD2 adoption and the accelerated licensing effort by Big Tech "the Big Payment trend."
In this research note (click below), we explore how Big Tech firms are bracing themselves for the impact of Brexit on digital payment processing. How will their actions impact other participants in the digital payments ecosystem—banks, large enterprises, SMBs, and smaller tech firms? Which strategies are effective and what is the price of doing nothing?
Key Issues
What role do large technology suppliers play in the global payments ecosystem?
How will regulation affect opportunities and risks in FinTech?
Who are the winners and losers in FinTech?
Companies Mentioned in This Report: Adyen, AirBnB, Amazon, Facebook, Google, Monese, N26, PayPal, Stripe, Uber, WorldPay