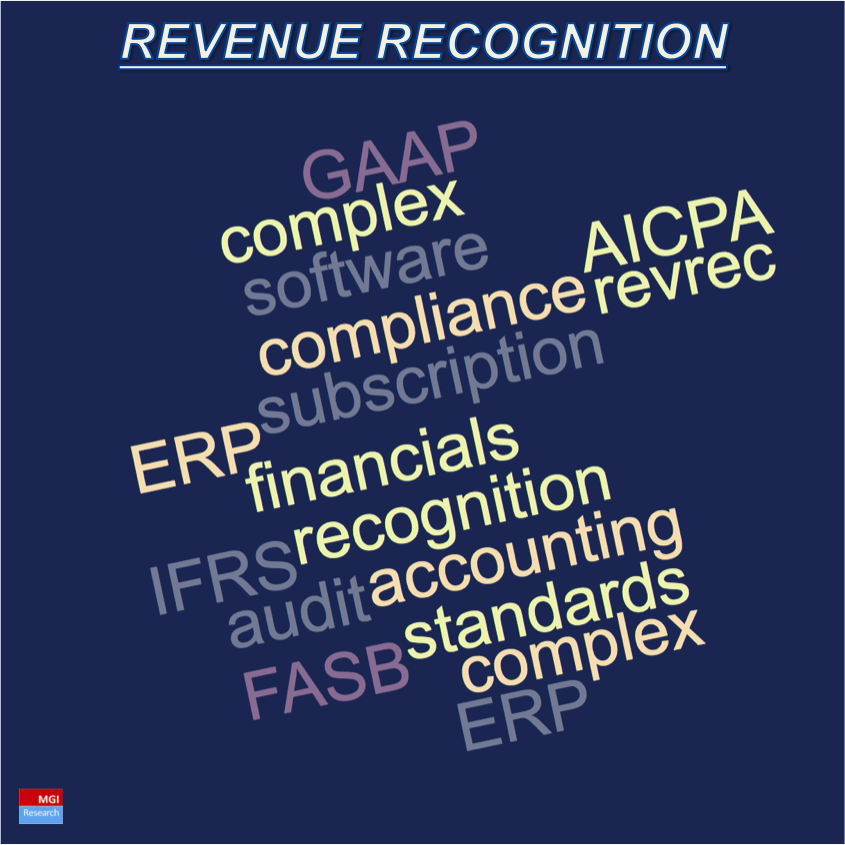 There are two major forces driving increasing demand for tools that help automate revenue recognition processes: changes in regulation and growing adoption of flexible pricing models driven by consumption and subscription. In this research note, we explore the key drivers in detail.
Software tools for Automated Revenue Recognition (ARR) is not a new product category. This capability has existed in many core financials products for years. Yet, over the last two to three years, there has been an increasing focus on this area. There are two accelerating tailwinds now propelling the surge in interest in automated revenue recognition tools:
A secular shift to a more complex mix of pricing models including recurring and usage/outcome-based business models
The new regulatory guidance which converges US (FASB) and International accounting rules (IFRS) for revenue recognition across industries
If the shift to new pricing models has been the seed and root of the renewed focus on revenue recognition, the new converged guidance adopted by US and international accounting bodies has acted as catalyst and fertilizer.
Adoption of automated revenue recognition (ARR) tools is moving from niche to the mainstream, fueled by accelerating adoption of new business and pricing models and by regulatory mandates worldwide. The experience of early adopters demonstrates material benefits to the CFO, the revenue accounting team, and the business as a whole. It is highly likely that ARR will increasingly be part of an overall agile monetization platform (AMP).
Action Item: Organizations moving to cloud financials should broaden their evaluation criteria to include monetization functionality like billing and revenue recognition tools. The former can help differentiate the business, the latter is essential to a modern finance operation, and both will be table stakes for digitally enabled businesses.
This research report analyzes key drivers for growth in ARR and gaps in the installed base of financials. It also takes a look at the tradeoffs of different categories of ARR software tools suppliers.